A DANGEROUS stretch of roadway that had caused real concern for local residents has been made safer after a local politician dug deep into his own councillor's allocation to fund a new footpath.
Residents of Rossdara on Loreto Road had regularly complained that the lack of a footpath on the road from their homes to the main Muckross Road was compromising their safety as it put them at risk of being struck by passing vehicles.
Cllr Donal Grady has now funded the €9,000 footpath from his local authority allocation and the new 70m stretch of pavement links up to the main road and provides a safe walking route.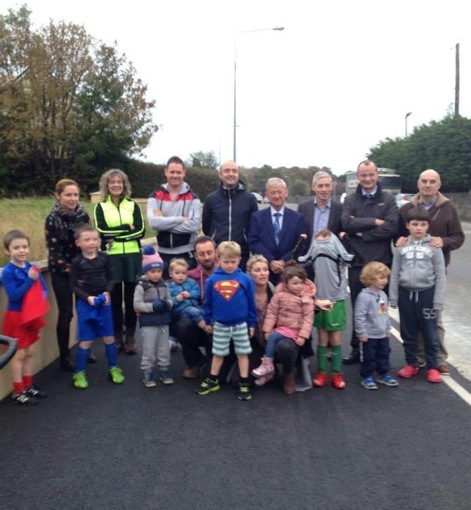 "I promised them during the election campaign that I'd do something about it if I got elected and I'm happy to be able to deliver on that promise," Cllr Grady said.
Published via Killarneytoday.com